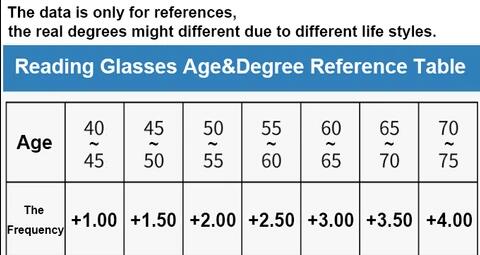 The highlight of SHAPE™ Fold Flat 2.0  is it changes the focus for the user in real-time based on what they're viewing. Unlike standard progressive glasses, people wearing SHAPE™ Fold Flat 2.0  won't have to shift their glasses or heads to see distant objects, computer screens or near-print.
Multi-zone design, wide field of view, fast discoloration, true progressive reading glasses, resin lens, ultra-high transparency, clear vision, can meet the vision of different distances, no need to remove glasses frequently
SIMPLICITY MAKES PERFECT READING GLASSES EVER.
SHAPE™
Fold Flat is an eyewear which folds flat, but opens to show a curvy form which 
comfortably fits human head's arc
. Its lenses are slanted a little to allow wearers to see things in front of them with ease. Finally,glasses folding flat acquire 
good portability and toughness.I
t can slip into a book you are reading or hang from the shoulder bag just like a lucky charm.
 *Anti-fingerprint comparison
*The difference between zoom reading glasses and traditional reading glasses:
*ARNO lens
1. Use ARNO latest technology lens
2. Automatically adjust auto zoom farsightedness, myopia, astigmatism
3. Prevent blue light, ultraviolet light, protect eyesight
*Three perspectives: 
the use of visual field, see what distance, reading glasses without removing the 
near vision area, reading glasses for viewing up the phone, reading books, reading newspapers 
among the viewing area, two views of the transition area, smooth mark-free filter 
It makes you and people around you all happy.
The twist of tilted rim locks makes a pair of reading glasses which you can take out or put into your chest pocket with a single slick move. An eye wear which folds flat, but opens to show its curvy form may give a lovely bit of surprise and joy to people around you.
To spread value and spirit of Made-in-SABAE to the world.
The manufacture of FoldFlat is exclusively done in SABAE, whichis a local small town with population of 67,000, but has been Japan's largest glasses district since 1905. SABAE certainly have the spirit of eyewear-manufacturing town.

SHAPE™ Fold Flat is now ready to go overseas to spread the value and spirit of Made-in-SABAE, which is based on the 100-year heritage, to the broader world.
The Product Details
■A frame type: Oval 
■Frame color:gold/red
■Size 
When Open: 155mm in width X 40mm in width in height X frame 145mm in width 
When Fold: 155mm in width X 40mm in width in height X thickness 2mm 
※"Thinness 2mm is the thinness only for the frame which does not include a lens. 
■Product weight: Approximately 15 g 
■Frame material: Nickel silver (nickel silver) 
■Lens material: Plastic (acrylic) for the optics 
■Lens coating: Multi-coat (hard court, prevention of reflection coat) 
■Ultraviolet rays cut: UV400 
■Accessories: Portable attachment case (product made in feh Don)

PACKAGE INCLUDE
1 x SHAPE™ Fold Flat 2.0 Smart Multi-Focus Anti-fingerprint Zoom Reading Glasses

Delivery Timings: Due to very high demand of this product, the current delivery timings of this product is 14 days.

NOTICE:

1. Please refer to the measurement. Tiny measuring error is allowable in normal range.

2. Due to the difference between different monitors, the picture may not reflect the actual color of the item.

WHY BUY FROM US?

SAFE SHOPPING - We try our best to make your shopping experience not only pleasant, seamless and hassle-free, but also secure.

FREE SHIPPING - Enjoy flexible international shipping services that currently operate in over 200 countries across the world.

FREE RETURNS - It's okay to change your mind! You can send your order back for a full refund, we've got you covered with our full Buyer protection.

NEW ARRIVALS - Brand new products are available on a regular basis.

PRICE PROMISE - We don't want you to choose between the best value and the best service. That's why we offer competitive pricing.

EXCELLENT CUSTOMER SERVICE - Knowledgeable and professional support team is always happy to help you.

EASY TRACKING - Check your order status online. As easy as that!